St John Bosco School was established in 1942.  It was to be the only St John Bosco School in New Zealand and proud to continue the mission of our Patron Saint – John Bosco.
It consisted of three classrooms and was staffed by the Sisters of the Mission.  These dedicated women lived at the Convent in town and travelled daily by tram to teach at our school.  Previously there were classes in a nearby homestead on a farm belonging to the Cameron family.  This house was also used as a Mass centre for the people of Fitzroy.
When the school opened it was also used as a Church on Sundays and Holy Days.  The Church was not built until 1958.
In February 1983 the school was integrated into the State System.
With the progress of the city, the Northgate motorway was formed and a large section of the school playground was acquired by the New Plymouth City Council.
The school roll continued to grow and more classrooms were needed.  In 1987 one classroom was built, and in 1991 two more were moved onto the site, to replace relocatable rooms in poor condition.  1992 was an exciting year for the school.  Not only did we celebrate the Golden Jubilee of the school, but also the opening of an Administration block and staff room.
In 1994/95 two classrooms were built and extensive renovations made to the main classroom block.  In 1996 the final stage (we thought) of upgrading with the long awaited library and upgrade to the toilet block was completed.  However in 1999 our eighth classroom and resource/withdrawal rooms were built.
The year 2001 saw the roll grow again.  Our maximum roll was increased to 240 pupils.
In 2016 due to major growth our maximum roll was again increased to 275 and this has been deemed our maximum capacity for students due to space.  This saw an 11th classroom arrive and what would lead us to a whole school modernisation and flexible learning spaces.  This includes breakout spaces and kitchens for our children to learn in.
Today we are a very modern and proud Catholic School serving our community.
ST JOHN BOSCO was born in Italy in 1815.  He loved children and consecrated his whole life to them.  He was a Priest who established a home for young boys, many of whom were orphans.  It provided education and training as well as care.
John Bosco founded a congregation of religious sisters called The Daughters of Our Lady Help of Christians, and an order for mission priests – the Salesians.
Today in 49 nations these orders will carry on the work John Bosco began.
He died in 1888.  He was canonized in 1934 and his feast day is on 31 January each year.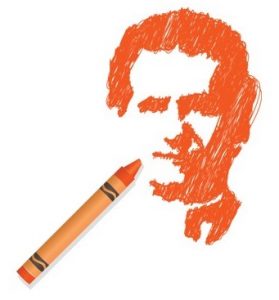 Our Catholic School has a unique contribution to make within our education system.  Essentially, it's a community of faith, based on belief in God and a Christian way of life.  It's concerned with religious and moral values.  The Christian Spirit permeates all areas of learning and school life.  We work hard at providing a good Christian model for our children and fit in happily with the parish community.  Our school is seen to be Catholic.
Classes attend Parish Mass weekly and once a term there is a Parish and School Mass with input from our children and families.
In October we have a devotion to Our Blessed Lady and recite the rosary daily as a school.  Mission Week is observed and funds raised to help others less fortunate than ourselves.
A Priest from St Joseph's New Plymouth is asked to be our spiritual advisor each term.  Staff Special Character training is taken up through the Pastoral Centre in Palmerston North.  The School has an appointed Director of Religious Studies.
Church and Holy Spirit Booklet
To read the Church Booklet and Holy Spirit Booklet please click the below buttons.